Lazaro Perez
Lazaro Perez, designer of the Lazaro and Tara Keely collections has long been highly regarded as one of the fashion world's leading bridal designers.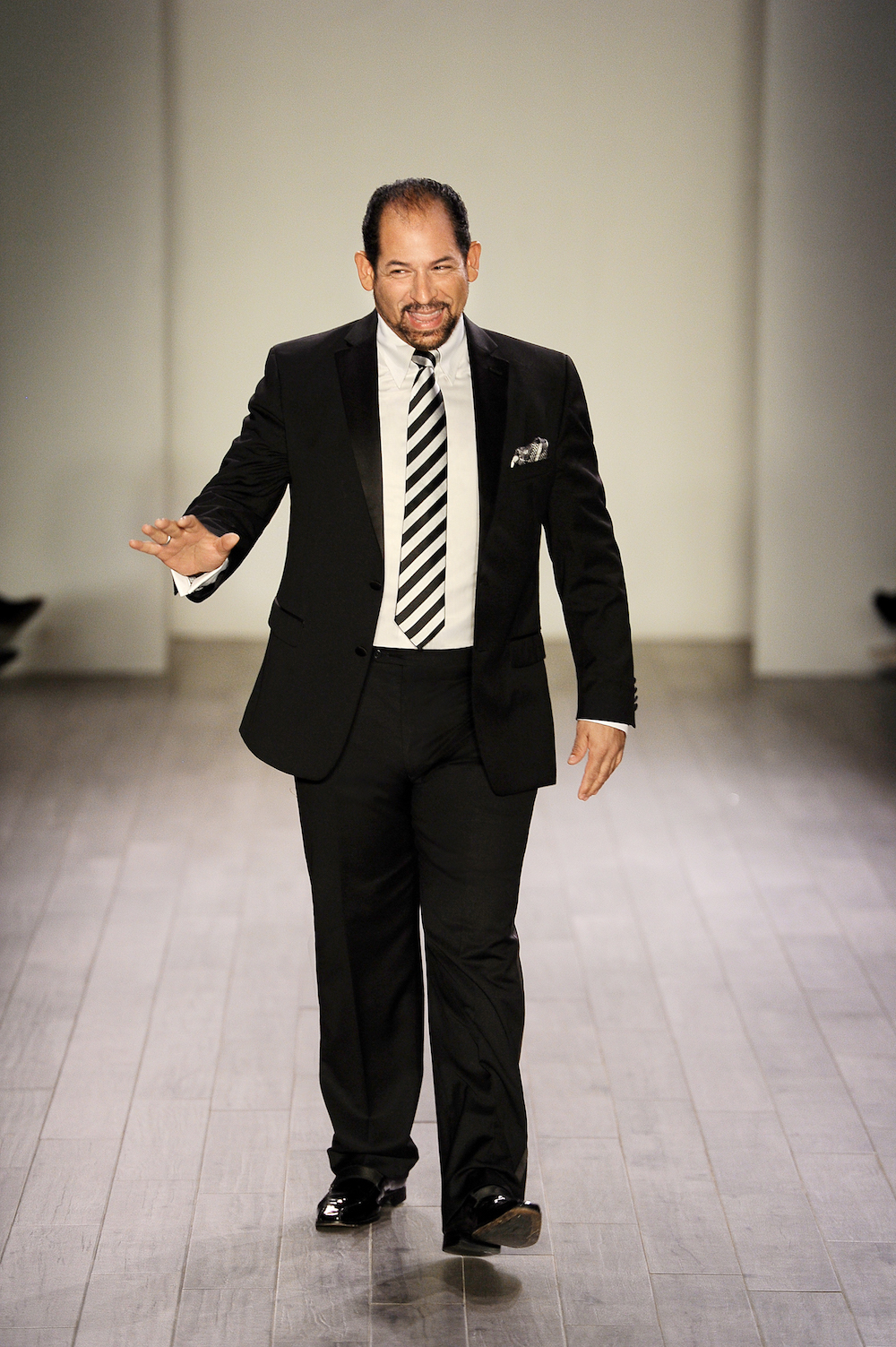 Lazaro Perez is the designer behind his namesake collection Lazaro, and bridge collection, Tara Keely. Lazaro is a visionary in the bridal industry. His opulent creations are a sumptuous mix of dreamy romance, timeless elegance and diva glam. Lazaro is known for impeccable fits, exquisite hand embroidery, and the use of luxurious fabrics that shimmer and bedazzle.       
Originally from Cuba, Lazaro grew up with a dress form and measuring tape in tow. He started his career as a pattern maker, designing custom gowns at a couture bridal shop located in the prestigious Gold Coast of Chicago. While attending University, Lazaro was awarded 'Best New Bridal Design' and later moved to New York as an apprentice for bridal house Galina-Bouquet. Following his apprenticeship, Lazaro became head designer for Richard Glasgow's Riccio collection. In 1994 Joe Murphy, JLM Couture President and CEO, brought Lazaro into the JLM group to launch his iconic Lazaro collection. In 2010, Lazaro was named designer of JLM's Tara Keely collection, featuring a simpler, pared down aesthetic.
Inspired by romance and timeless elegance, Lazaro has culled from Hollywood glamour and his experiences in theatre and costume design. Lazaro's latest collection is designed to enchant and seduce. He creates frothy ball gowns to sculptured trumpets, with sheer panels that reveal just enough. Lazaro combines exquisite materials to create unique fabrications. Metallic gowns sparkle under shimmering net, and layers of luscious lace offer tempting textures.
A household name among brides-to-be, Lazaro's designs are frequently seen on TLC's hit show, "Say Yes To The Dress" and worn by celebrities such as Christy Romano, Bethany Hamilton and Angela Lanter, among others. Lazaro has an avid social media following and shares his work and inspirations with more than 294K followers on Instagram and 230K on Facebook.